LIGHTING STAGE

Cast Swiss Light Consulting, an Elation partner in Switzerland since 2015, has recently become the exclusive distributor for the lighting brand in the country. Click here to read the full article: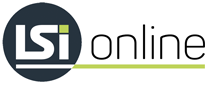 ELATION: CATALOG (EN) ELATION: PREISLISTE

Eine Produktpalette, die sich allmählich als Standard der internationalen Produktionen durchsetzt. Movingheads, PAR, Blinders oder Rampen, Elation bietet Gruppen von LED-Projektoren oder Entladungslampen. Elation bietet auch eine der breitesten IP Produkte-Palette im internationalen Markt an. Sehr hohes Qualitäts-Preis-Verhältnis.



Die Produkte/Marken, die auf der Heftklammer (Klick) zugefügt werden, erscheinen auf Ihre Informationsanfrage (KONTAKT)
WEB SITE